Heya, long time no see.
I haven't been updating the blog very often, neither have I done anything but a little of something here and there on wargaming's behalf. The Infinity league I mentioned earlier is yet to be launched, propably the plans will cripple under the weight of fall's A-levels. Hopefully Veli and I will still have time to arrange a small Infinity-tournament to play with our friends before the end of this summer.
In the summer holiday I have had more time for leisure activities, and the little scenery-fanatic inside me is dying to build some cool terrain for our games. I've already started making different kinds of terrain pieces but haven't managed to finish anything. Until today.
I decided that I'd have to make something quick and easy to get myself going, and the last time I was at my friend's spectating a match of Warhammer I was inspired by the old pieces of scenery we used to make together when we were younger. So I decided to make something simple too.
So I grabbed a handful of white modelling material and decided to make rocks. I shaped them with my fingers and this is how they came out after some filing and painting. I included a picture with a Janissaire to demonstrate the scale.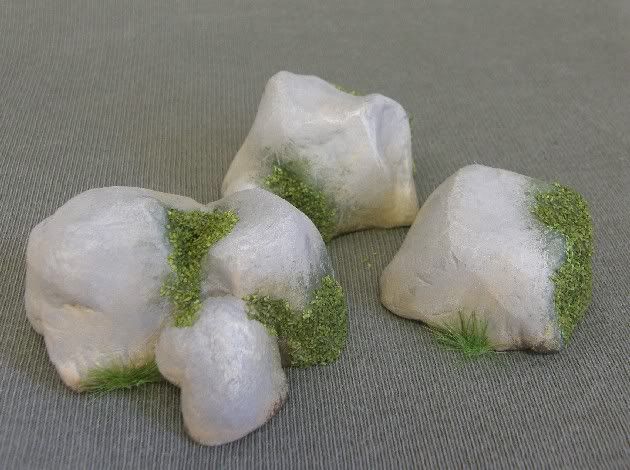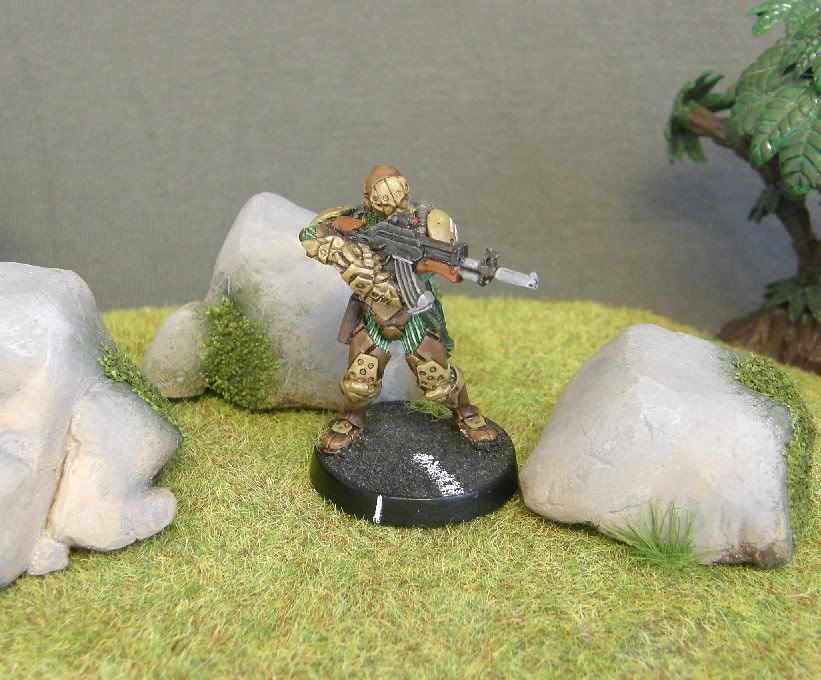 Hopefully I'll see you soon!