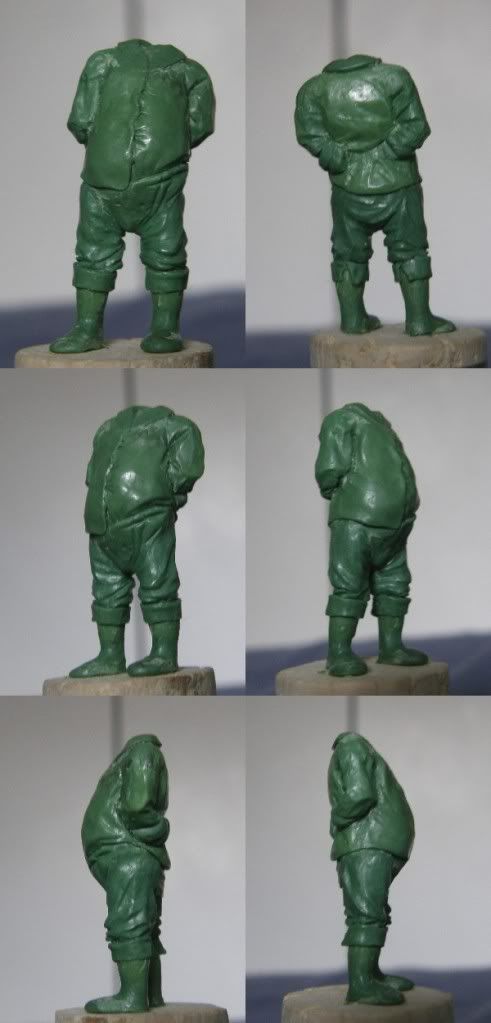 So here's another sculpt I have been working on for a long time. It's my first human-shaped sculpt and it shows. Having decided it's time to learn to sculpt I started bending a frame for my new soon-to-be mini out of steelwire.
As I got the body of the mini somewhat figured out, I chose it to belong to an officer. To what type of an officer, is yet to be decided. I thought an officer might provide a great context for many imaginary details and what ever might pop into my head. I'll have to get to some kind of a conclusion about the final looks when it is time to add the details.

Since I'm not following any strict plan when sculpting this mini, it has been a great way to just train sculpting and test my skills and pushing my limits. So far I'm satisfied on the way the mini looks and can't wait to start working on the details.
As you can see in the picture, the officer is still lacking his hands and his head, don't know how they will come out :)
Any comments and feedback would be nice and needed.